Private Lessons to Resolve All Your Issues With Lead Walking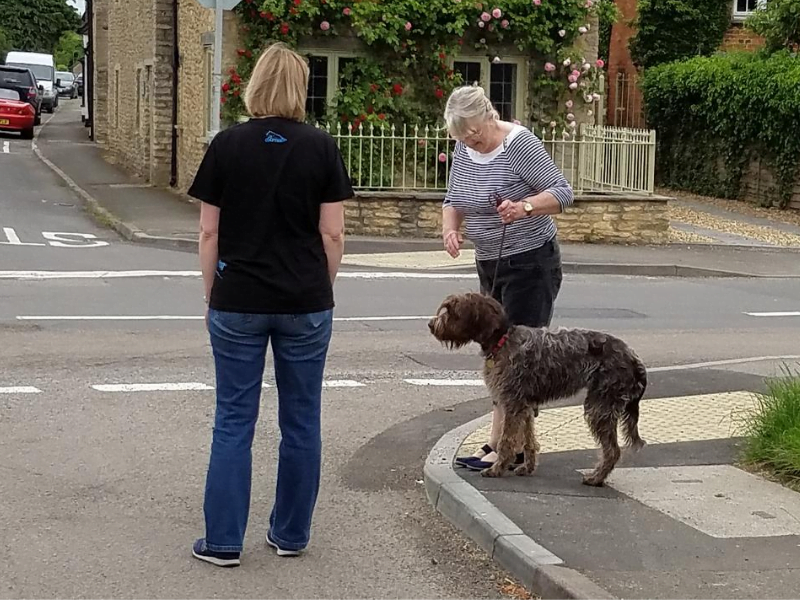 In the first session at our facility, you will learn how to teach manners at doorways/thresholds and the safety mechanism of an automatic sit when you stop.
We will go over the importance of your handling skills and how this can affect the dog's behaviour during the walk.
We will introduce your dog to the training collar and teach you the correct techniques in the use of these tools in order that you can create harmony with your dog.
In the second 75-minute session, we will take your new found skills "on the road" and you will apply your training in the local streets around Liberty K9 Training.  We can create distractions with other dogs and run through scenarios that you struggle with as well as talk over the common mistakes people make on their walk.
Price: €150 for two sessions (each session lasts 75 minutes).
*The price includes one training collar, which will be provided to you at your first session. Please bring your own leather or nylon leash.  No chain link please.
Do You Enjoy Your Walks?
Is it stressful to just take your dog for a walk?  Do you find yourself getting up early or staying up late just to avoid others dog walking?
If so, you should contact us!  We know it can be miserable to think about taking your dog out when you know he/she will drag you all over the place, and often this can cause injuries to both owner and dog.  Every dog can walk politely and calmly on leash beside the owner, making dog walks a pleasure for both of you.
Dog walking should be a pleasure and in this program we will show you how to train your dog to walk politely on leash.
This program is not suitable for dogs with behaviour problems or reactivity.  Those issues can be dealt with in individual training sessions.