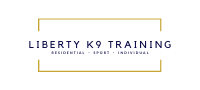 Dog trainer in County Westmeath Ireland
Dog trainer Ireland Aggression
Dog trainer Behaviour adjustment modification
https://www.facebook.com/LibertyK9Ireland/

Dog Trainer Ireland – We Train Even The Most Challenging Dogs
Liberty K9 Dog Training Ireland was created to provide much needed support for those dog owners who think they have exhausted every other option and still not found the help or the results they need or want. We are ideally situated in the centre of Ireland close to the M6, M4 and M3 making our location accessible to people from all over Ireland including Northern Ireland.
Finding the right dog trainer for you can be difficult so here's a bit about us.
Our unique and effective training approach consistently delivers results that delight our clients and creates a happy and harmonious relationship between dog and owner. We have a selection of programs to suit all dogs and owners whether Private Lessons or Residential Training.
We feel passionately that we can help owners who are struggling with their dog and whose daily lives have become stressful as a result. Using the right tools, techniques and guidance, if you're prepared to work hard, we can help you transform your dog and your relationship for the better!
The key to creating a successful dog and owner relationship is that the training you learn continues to be applied long after your lesson has ended.   
A wealth of experience in Police and Service dogs, IGP Sport, Breed Specific Rescue, Personal Protection, Working Trials, Competition Obedience and much much more!
Our Residential Training packages are customised for each individual dog.  Every client and dog team are personally assessed and a suitable program developed uniquely for them.
You can rely on us to deliver. We strive to delight every client and improve every dog's life. We don't make promises we can't keep and we will be honest about what can be achieved